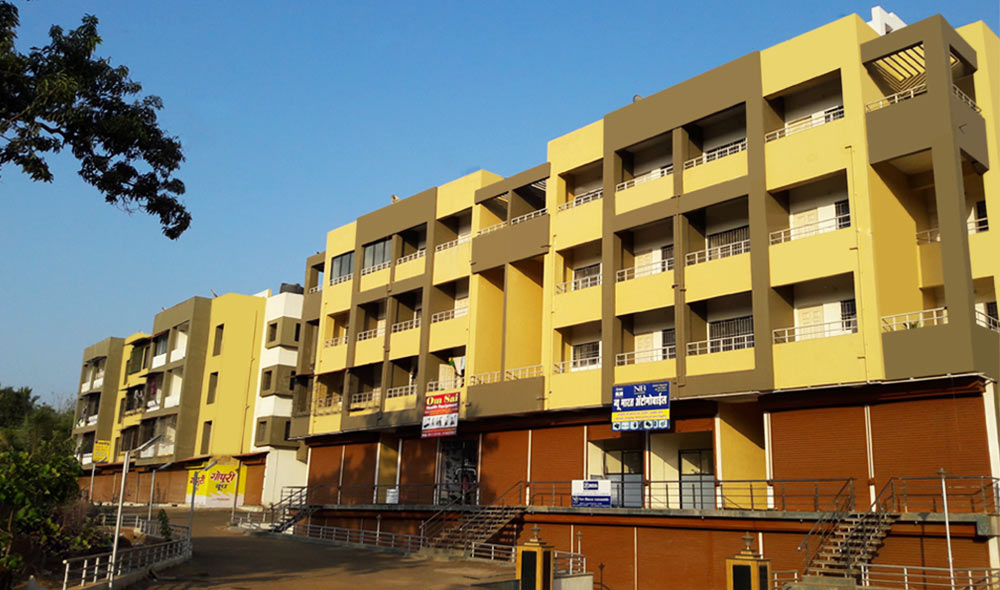 Sai Srushti Phase2
A highly residential apartment with solid foundation & comprising of elegant lobby interiors and exteriors is being built up in the heart of Kankavali, very easily approachable from Mumbai Goa Mangalore Highway. A 3 stories high structure with 84 units, adequate parking & elegantly designed hill facing 1 BHK flats and commercial maintain the luxury and ideal location for business. Its strategic location with proximity to shopping area, restaurants, banks, hospitals, schools, temples, railway station,nearby and other establishments add few more boons for the residents.
Status
Current
Send Enquiry
Location
Address – Sai Srushti Phase-2 Kankavali, Kankavali, Maharashtra.
Other Info: Near Bus Stand.
Floor plan